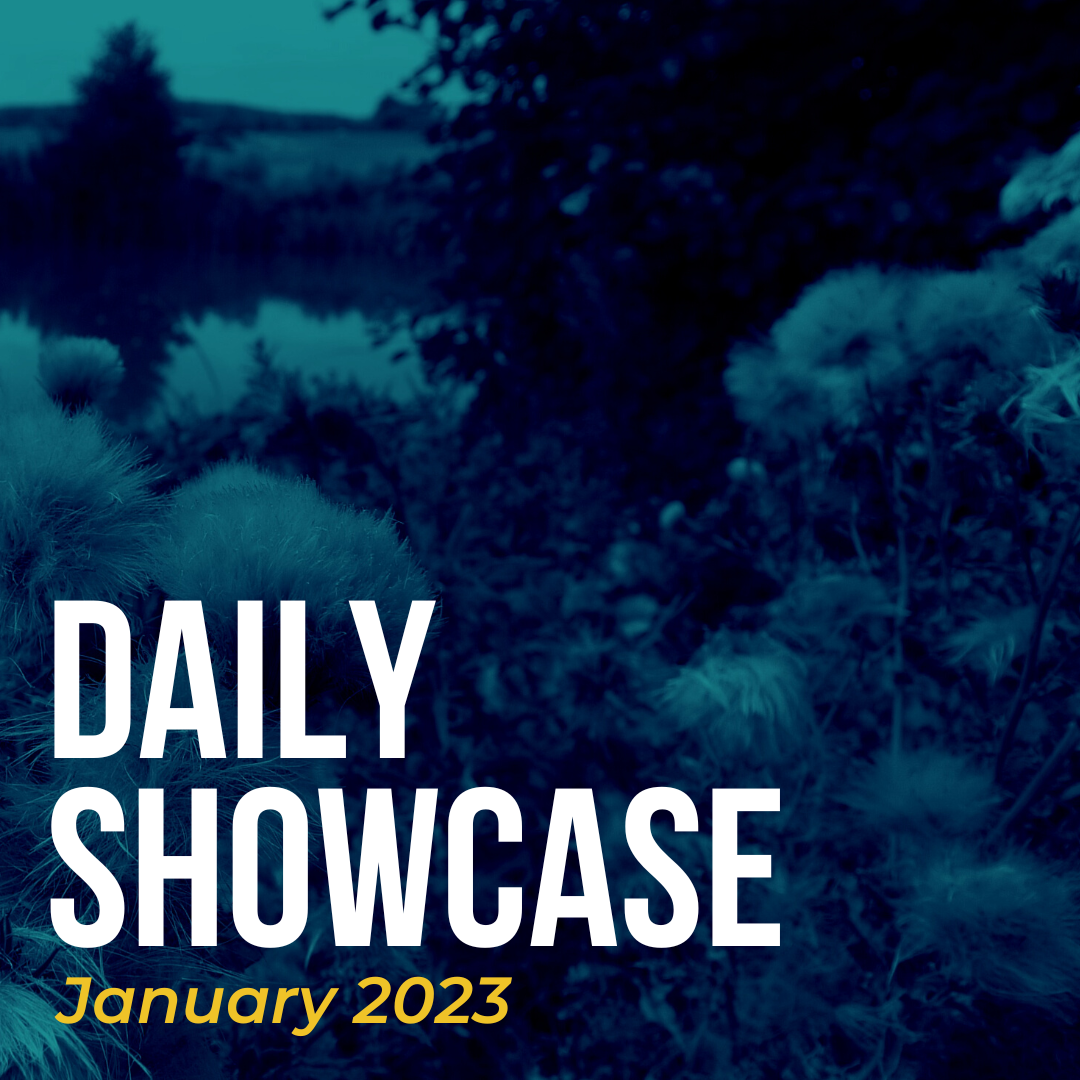 daily showcase
Daily Showcase Round-up
January 2023
- Follow along on Instagram
- Listen on Spotify
Presenting the first monthly round-up of records chosen for the 'Daily Showcase' feature over on the Lonely Ghost Instagram. If you're unfamiliar, the idea is very simple: search Bandcamp (same old, same old...), find good records (yep...), then present them, one a day, track-by-track, as fifteen-second clips on Instagram Stories. Because maybe someone doesn't have the time and inclination to listen to a new record in full, but maybe they'll find those things if they've already had a taste of an album and know they're into it -- kinda like an upgrade on the much earlier, pre-Spotify days of the internet when we used to buy CDs off the back of the only godawful 30 seconds of insultingly compressed trash that was freely available to us.

Also, maybe not. It's still a working theory.

Regardless, January saw a a mix of genres: from R&B to punk-rock, folk to pop to emo. The brilliant Ghanaian initiative, Black Girls Glow, made an appearance, as did artists based in the US, Canada, UK, Germany, Australia, Argentina, Iceland, the Netherlands, Italy, Spain and France, the latter of which seems to have a particularly strong independent scene at the moment if the talent currently uploading to Bandcamp is any indicator.

Talking of which, if Bandcamp is your preferred way of listening, you're in luck -- Bandcamp links for all the artists featured are below. And if you feel like delving into a new recommendation for a couple of minutes each day, come follow on Instagram. People seem to be enjoying it so far.
Bandcamp links: Cliffdiver Cariss Auburn Jacquie Claire Days Anchorage Blue cheerbleederz Babydoll Sandy Hsu Blussh metty N'shai Iman (IG) Sun Urchins Ari Mason Yana Liza & Kunuku Ruly Fernández Something Missing Swivel Ryan Tracey IMANIZIAIRE Yayanice Jay Jarome Varonas Loosie Rasha Nahas Takara Bel Kil atmos bloom Black Girls Glow (IG) featuring... AlaptaWan | Lindsey Abudei | Lily Asia | Susan Augustt | Lizmonn | Lor | Oihane Roach Yiskah Brynja (IG) River Hooks
Remember, head over to the Lonely Ghost Instagram if you want to follow along each day. You can also check out the Spotify playlist if that's your thing -- each selected album and EP has material added to it.